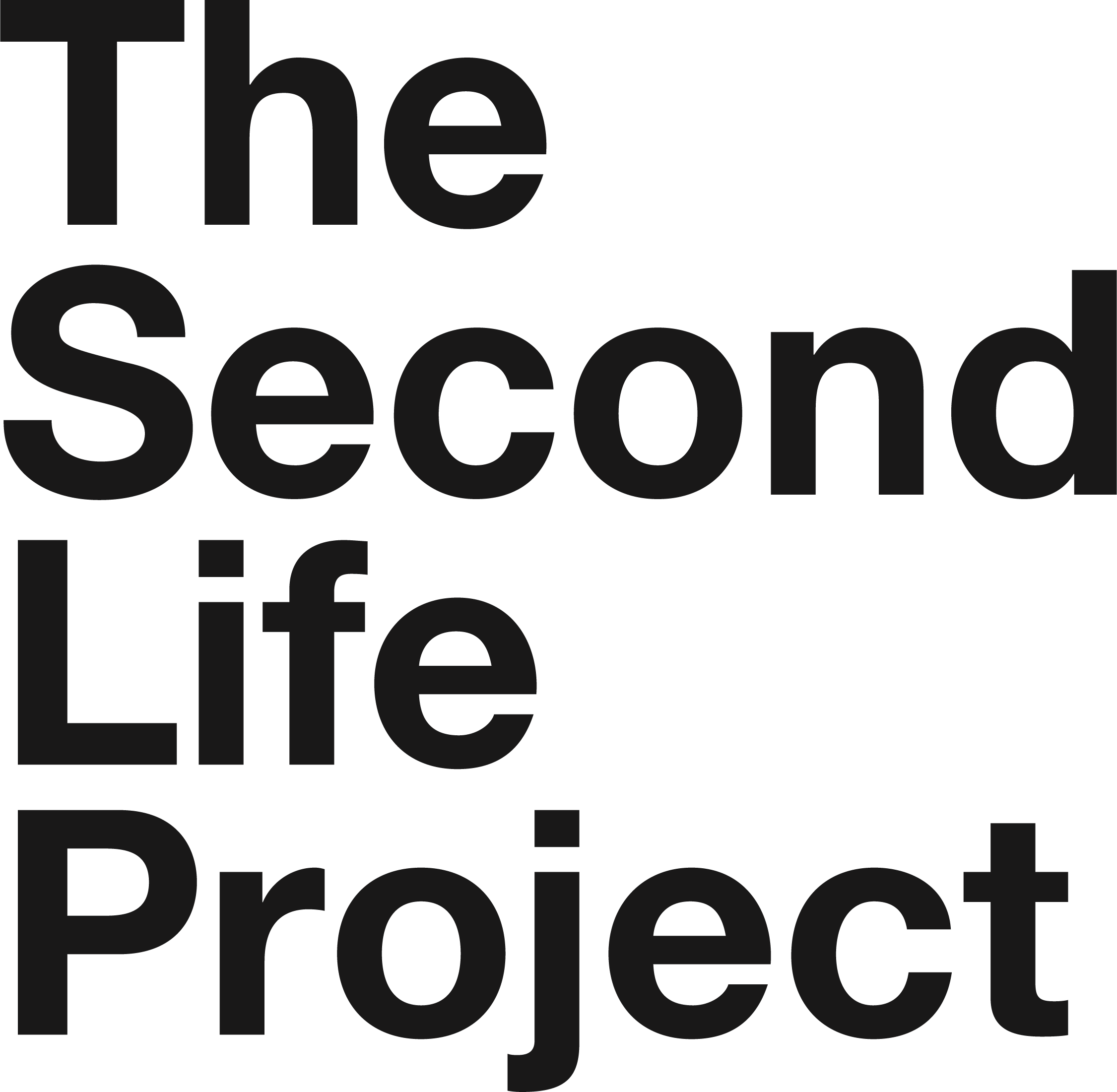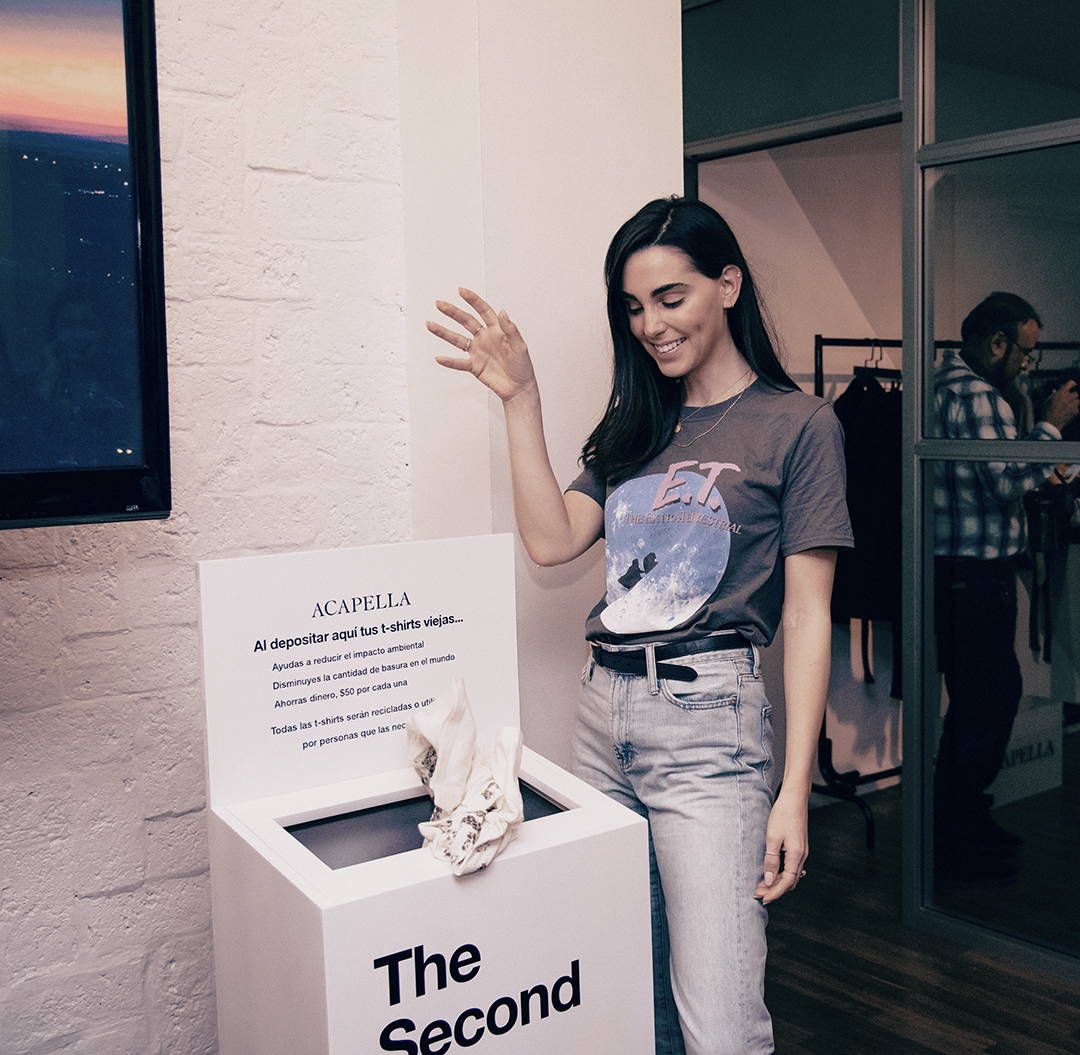 The Second Life Project is a sustainability program to give your t-shirts a second life.
For each t-shirt you donate, you are gifted $50 MXN to use for the purchase of another.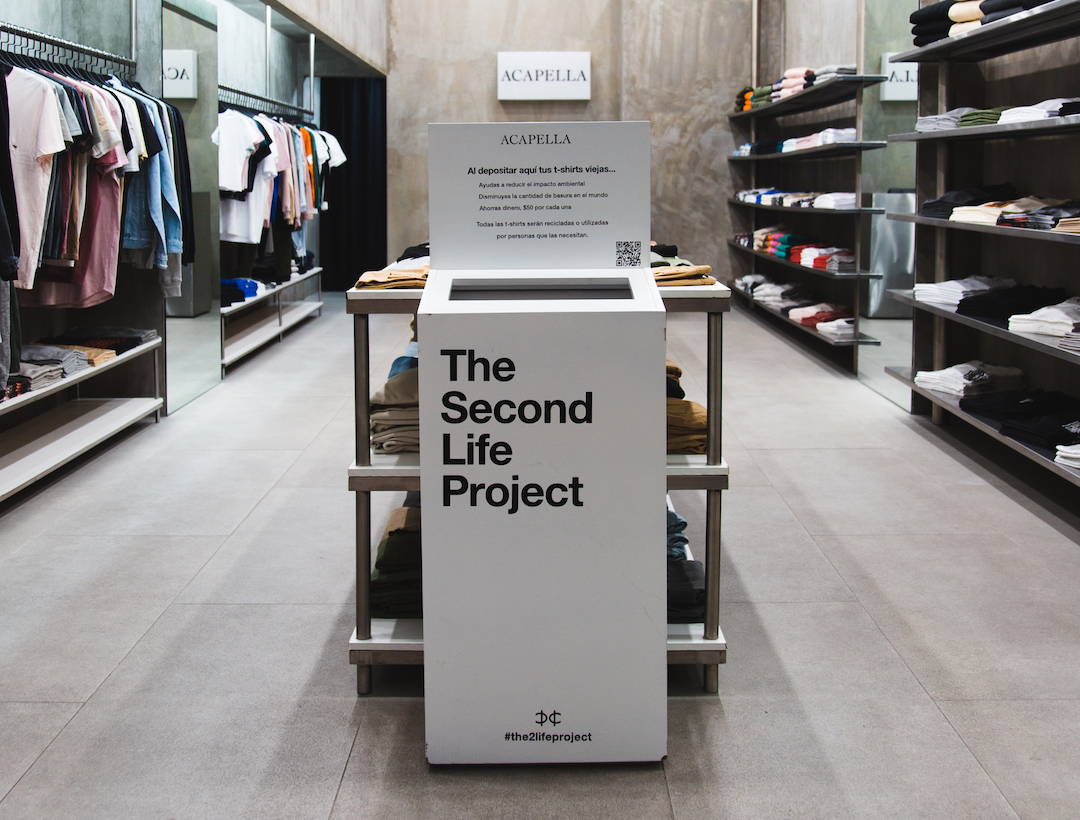 You can donate your t-shirts at any of our stores!
We have boxes in all of our stores for you to deposit the t-shirts you want to donate.
For now we only take t-shirts, but they can be any brand, ripped, damaged, short-sleeved, long-sleeved, or any other type of t-shirt!
¿What type of t-shirts can I donate?
Any type of t-shirt. It can be any brand, and it doesn't matter if it's damaged, we will recycle it anyway.
¿How many t-shirts can I donate?
How many as you want! The more, the merrier. Each t-shirt you donate can be used to purchase a new one at our stores.
¿Must the t-shirts be Acapella?
No. They can be from any brand.
¿Do you accept other types of garments for donation? (jeans, hoodies, shoes)
For the time being, only t-shirts.
¿In which stores can I donate?
At any of our locations in Mexico!
¿Do I get anything back for donating a bunch of t-shirts?
You can purchase new t-shirts with a $50 MXN discount. And you will be helping the planet!
¿What benefits does Acapella get?
We help close the cycle of the textile industry and contribute to the environment. We do not get any financial benefit as Acapella covers the costs of the recycling process.